Innovative, versatile nanoindenters and nanomechanical test instrumentation backed by great expertise and support.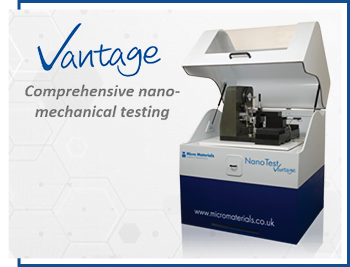 The NanoTest Vantage system offers a complete range of nanomechanical and nanotribological tests in one flexible and user friendly instrument
With just one test platform a range of mechanical properties can be investigated, allowing a complete picture of material performance to be assembled.
Nanoindentation (both quasi-static and dynamic)
Nano-impact and fatigue
Nano-scratch and wear
Nano-fretting
High temperature nanoindentation, nanoscratch and nanoimpact to 850 ºC
Low temperature nanoindentation and nanoscratch to -20 ºC
With sample and probe immersed in liquids
In reduced oxygen/ purged conditions
Under controlled humidity levels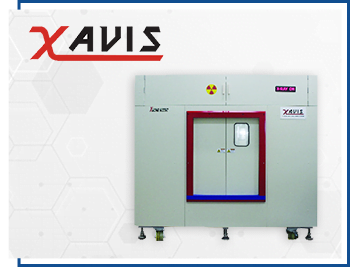 Researchers are increasingly demanding that test conditions closely mimic real-world environments in order to provide the most reliable, accurate prediction of properties. With the NanoTest Vantage, Micro Materials already offers the most comprehensive range of nano-mechanical test options. These are now further extended with the NanoTest Xtreme, which provides a vacuum environment testing from -100 to 1000 ºC without oxidation or frosting of samples.
Extended high temperature capabilities beyond the 850 °C provided by the NanoTest Vantage
Enhanced low temperature capability to below -100 °C without frosting of samples
Ultra-low thermal drift due to same construction principles as those used on the proven NanoTest Vantage
Complete range of nano-mechanical tests remain available, including indentation, scratch, wear, friction and high-load impact
Ability to backfill with gas to match material operating environments
10-5 mbar vacuum
Backfill to test in alternative low oxygen environments
10 µN – 500 mN load range
High temperature stage combined with the Cryo stage give a test temperature range from -100 to 1000 ºC
Compatible with all standard NanoTest techniques:

Nanoindentation
Nano-scratch and wear
Nano-impact
Nano-fretting

The Xtreme is fitted with a high resolution optical microscope as standard. This can be augmented with the 3D profiling stage.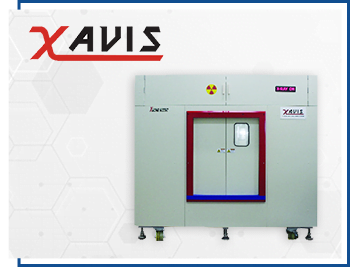 X-ray Radioscopy Inspection Systems
XSCAN-7600, 8000 Series includes optimized high performance and super precision Die-casting exclusive X Ray Inspection system to optimize the applicable product size. Furthermore, it has secured the best safety in the business.
Medium and Large Size & High Density Die-casting, Casting Products.
Automotive components, Aircraft Related Parts Pipe & Tube Welding Parts Inspection, and so on.
Testing Building Materials