Optical Emission Spectrometer
Q2 ION – Metals analysis made easy
The Q2 ION is the smallest and lightest ultra-compact spark emission spectrometer for metals analysis available. It is a versatile multi-matrix system, affordable price and low operational costs make it the ideal tool for a small- and medium-size business.
Q4 TASMAN- High Performance Metal Analyzer
The Q4 TASMAN unites outstanding solutions for metal analysis: optimal analytical performance, user-friendly and cost-effective operation.
The right solution for your application:
Q4 TASMAN 200 – Ideally suited for all non-ferrous applications where UV elements are not required.
Q4 TASMAN 170 – Is the choice for ferrous applications with important elements in the UV spectral range (C, P, S, As, Sn, B, etc.).
Q4 TASMAN 130 – Finally the most powerful of the series, capable of analyzing even deep-UV elements like nitrogen, oxygen.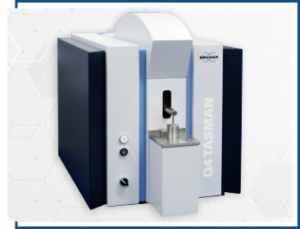 Q8 MAGELLAN high-end spark spectrometer for elemental analysis!
The new Q8 MAGELLAN is the perfect symbiosis of accepted and new, tradition and innovation.
The new Q8 MAGELLAN is the continuation of this family line and marks a revolutionary milestone in optical emission spectroscopy, improved optical properties enhanced analytical capabilities extended maintenance intervals auto-profile check for secured long term stability one-button operation for quick and easy handling new instrument design simplified servicing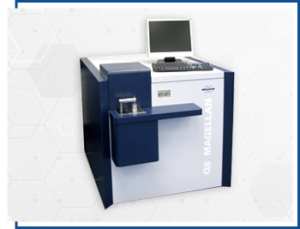 Q4 MOBILE identify, sort, analyze metals
The Q4 MOBILE marks a milestone in the history of mobile optical emission spectroscopy.
For all fields of applications in metal sorting, PMI, and analysis, the Q4 MOBILE offers innovative solutions such as patented CCD optics, special power management, hybrid cable and much more.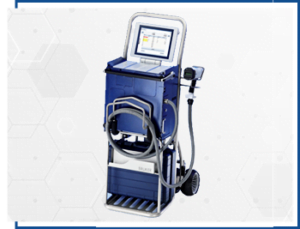 C, S, N, O, H analysis in Solids
G4 ICARUS HF High Performance Carbon & Sulfur Analyzer
The G4 ICARUS HF combustion analyzer with High-Frequency Furnace and Infrared Detection is the ideal instrument for the rapid, precise and simultaneous determination of carbon and sulfur in numerous material types, such as: steel, iron, cast iron, alloys, non-ferrous metals, aluminum, titanium and alloys, zirconium and alloys, ores, ceramics, cement, limestone, and many more.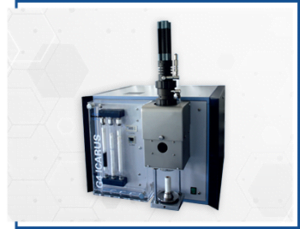 G8 GALILEO Determination of O, N and H
Metals, minerals, and inorganic compound, solid materials are influenced in their reactivity and mechanical properties by certain specific chemical elements, either positively or negatively.
Therefore there is a need for continuous and rapid monitoring of specific elements, from raw material to finished products. User specifications, standards and product liability all demand the highest level of product monitoring, including ppm levels in:
Fast and accurate analysis, automatic operation
Precise gas calibration
Dual IR detector for Oxygen, thermal conductivity cell for Nitrogen and Hydrogen with high resolution and reproducibility
Melt extraction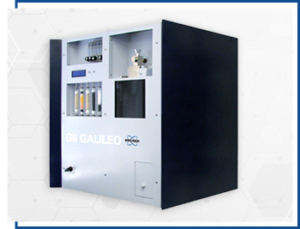 Stationary XRF Spectrometers
S6 JAGUAR – Outstanding Performance. Impressive Versatility. Little Space.
S6 JAGUAR offers full-blown WDXRF analytical performance in a compact benchtop system.
The S6 JAGUAR offers more analytical power, typically with 50% reduction in measurement times than any other compact WDXRF instrument.
Featuring a new compact goniometer, closely coupled optics, 400 W direct excitation power and based on the brand new HighSense XE detector with its ultimate linear range of two million cps, the S6 JAGUAR delivers excellent accuracy and precision for quality control in industrial labs.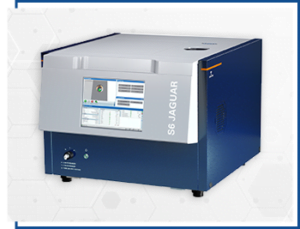 Niton™ XL2 Plus Handheld XRF Analyzer
Confidently perform elemental analysis with the Thermo Scientific™ Niton™ XL2 Plus handheld XRF analyzer. When durability, performance and productivity are top of mind, industrial businesses rely on the Niton XL2 Plus handheld XRF analyzer for fast results and low detection limits. Identify pure metals and alloys, or detect tramp elements, the Niton XL2 Plus provides operators the ability to scan a broad range of materials in one versatile analyzer.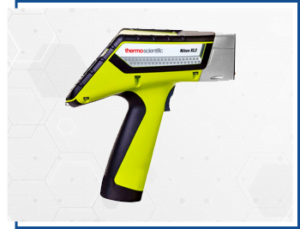 Niton™ XL2100G General Metal Analyzer
Get immediate, nondestructive elemental analysis of alloy materials from titanium to nickel with the Thermo Scientific™ Niton™ XL2100G General Metal Analyzer. The XL2100G analyzer is a practical, cost-effective solution that offers fast analysis for general alloy identification, basic fabrication, and scrap metal sorting. This high value, high performance analyzer features advanced electronics yet it is ruggedly built to withstand the harshest environments, in the field or on the shop floor.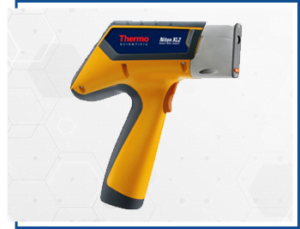 Get fast, accurate metal alloy verification for manufacturing quality assurance with the Thermo Scientific™ Niton™ XL2 Analyzer. Featuring a standard integrated camera for accurate positioning of the analysis area, the XL2 Analyzer provides immediate, nondestructive elemental analysis of alloy materials from titanium to nickel as well as tramp and trace element analysis. Lightweight, rugged handheld Niton XL2 Analyzers are well suited for a growing list of applications including scrap metal identification, mining and exploration, and lead screening for consumer and electronic goods.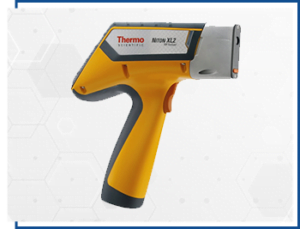 Glow Discharge Spectrometer